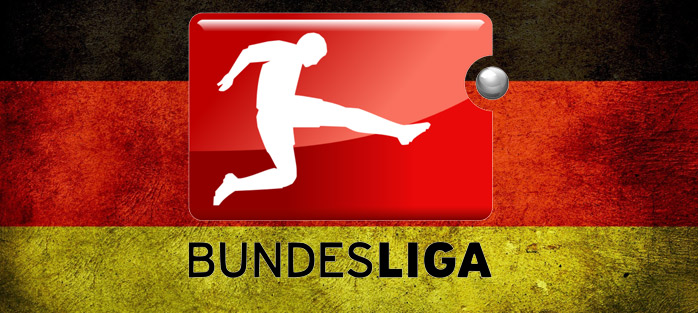 Hannover – Hamburg: Preview & Prediction
Hannover
Including preseason friendlies and the first round of the German Cup where they thrashed Bonner 6-2, Hannover are also defending an unbeaten run of eight games (five wins and three draws).
In the Bundesliga, the debut was against Mainz away from home and ended with a win by 1 to 0. In the first home match, new success by the minimum score, this time against Schalke 04. On day three, another point was for the count with a 1-1 draw with Wolfsburg in the opponents' stadium.
Thus, with seven points, Hannover split the lead with Borussia Dortmund and Hoffenheim, although when used the tie-break criteria will end up in third position as the rivals take advantage in the goal balance.
To try to isolate himself at the end, coach Andre Breitenreiter will have to deal with a number of physical problems. They are in treatment of injury the defender Miko Albornoz; the socks Sebastian Maier, Edgar Prib and Pirmin Schwegler; and the attackers Uffe Bech and Noah-Joel Sarenren-Bazee.
Everyone should undergo further evaluations from the medical department. However, according to German news reports, the one who is most likely to receive the green light is Bech. The Danes, however, are not holders of Hannover. The previous season, when the team was in the Second Division, only participated in seven matches and scored a goal.
Hamburg
Having narrowly missed out on the beating in the last two years, Hamburger stumbled into the opening game of the new season. He was eliminated from the German Cup when he was defeated by little Osnabruck 3-1. The failure took on even larger dimensions because the opponent had an athlete kicked out 18 minutes into the first half and played with one less athlete for the rest of the game.
Thus, the start of Hamburg in the Bundesliga was surprising. At home on the opening day, he managed to impose himself on the minimum score against Augsburg. The most significant result, however, came in the second round when, outside the home, he knocked out the favorite Cologne, scoring 3-1.
The dream of a spectacular run was interrupted in the third round. Hamburg did not withstand Leipzig, now runner-up, 2-0 at home.
Coach Markus Gisdol also has problems regarding the physical conditioning of his athletes to manage. Defensive players Bjarne Thoelke and Rick Van Drongelen are in injury treatment; and socks Aaron Hunt and Nicolai Muller.
History of the bouts between Hannover and Hamburg
In the previous season, the visitor took the best in the duels between Hannover and Hamburg. In their domains, in the first round, Hamburg was beaten 2-1. In the second round, it was Hannover's turn to lose 3-0 at home.
Hannover – Hamburg: Betting Tips
1X – Odds: 1.35
Over 2 goals – Odds: 1.65