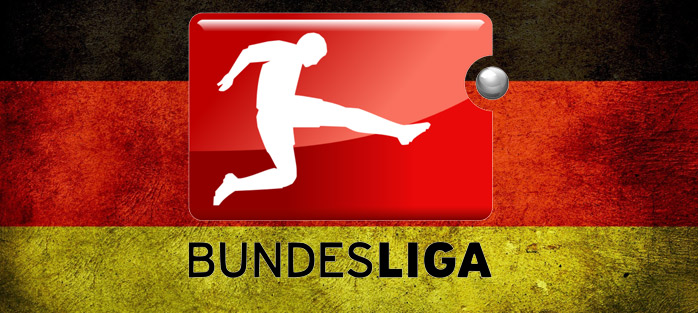 Bayer Leverkusen vs Koln: Preview & Prediction
The odds for the two teams are big, 2.15 for the hosts and 3.20 for a 2 soloist. That's why, but because two teams are not in a great shape, I would not bet on the final result. So I changed, and for the match between Bayer Leverkusen and Cologne I chose a tip based on when the guests will mark. See below my reasoned forecast, but also details and statistics about confrontation.
Bayer Leverkusen
Their season is a disastrous one and they are only in the 12th place with 37 points in 32 stages and the chances that they will go up in the rankings are quite small, but it could even end lower.
I am unrecognizable, come after a series of 5 defeat matches and have won only one of the last 13 games in all competitions and that was a victory with modest Darmstadt, by far the weakest team in the Bundesliga.
Not even on their own are not able to do more and no longer required 6 confrontations, the last 5 being champions and the other in the Champions League.
The attack was not a bad one, it's 7th in the first German league and has 45 successes, but the defensive is the same with the team, the 12th and received 51 goals.
The probable team (4-4-2): Leno – Henrichs, Tah, Toprak, Wendell – Havertz, Baumgartlinger, Aranguiz, Brandt – Volland, Kieslling.
Cologne
They make a good season and are on 7 with 45 points after 32 stages and are on par with Werder Bremen, the team on 8 and just one point on Hertha, which is on the 6th place of the Europa League.
They do not go through a very good time, they have had 4 consecutive matches without victory, but in the last stage they have won a very important game, with Werder Bremen, which they have advanced in the ranking.
Tours are not very good and in the last seven they have not managed to win, the last time succeeding in imposing the modest Darmstadt, which I have already said is the weakest in the Bundesliga.
The offensive, with Antonie Modest in great shape on 6 and has 47 successes, and defense is on the same place with the team, the 7th with 40 goals received.
The probable team (4-4-2): Horn – Klunter, Sorensen, Subotic, Heintz – Jojic, Lehmann, Hector, Bittencourt – Osako, Modeste.
Bayer Leverkusen vs Koln: Direct Matches
They have faced 59 times and Leverkusen is the advantageous band.
They have 22 wins, and Cologne has 14 and 23 cities have ended up with a draw.
In the last two meetings "Aspirin" did not lose and on the penultimate they won it.
Before that, he triumphed "Tapi" with 2-1 away in the championship.
Bayer Leverkusen vs Koln: Betting Tips
Leverkusen win – Odds: 2.10
Over 2,5 goals – Odds: 1.70